Festival
Stand-up paddle festival "Fontanka-SUP"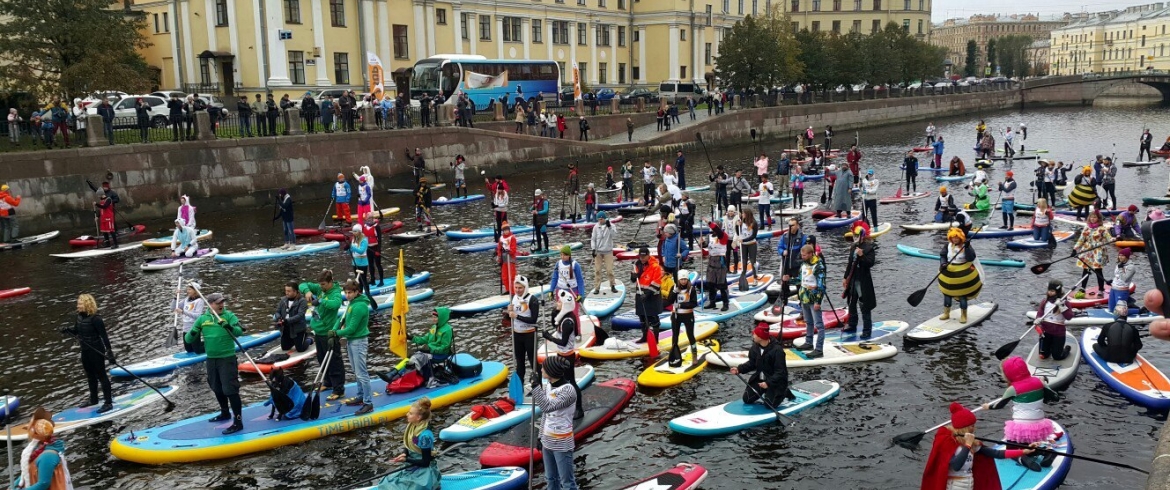 Dates
05 august 2023, 08:00 — 15:00
The international SUP-surfing festival "Fontanka-SUP" has already gone down in history as the largest in Eastern Europe and the only one of its kind in Russia stand-up paddle board festival. The fifth jubilee SUP fest is a gift to St. Petersburg and its residents from the city portal "Fontanka.ru" in the year of its twentieth anniversary.
"Fontanka-SUP" is a unique opportunity to travel along the rivers and canals in the very center of St. Petersburg at the stand-up paddle festival. City portal "Fontanka.ru" invites everyone to join the start on 8 August. The festival zone, where registration and issuance of start numbers, as well as other activities, will take place, as in the previous year, is located between the 1st Sadovy and 2nd Sadovy bridges, next to the Field of Mars.
This year, the Festival will be organized in compliance with sanitary precautions and measures to counter the spread of the COVID-19 virus recommended by the relevant services.
Pre-registration on the website fontankasup.ru is required!