Exhibition
Anton and Sergey Starodumov. Big Boy Toys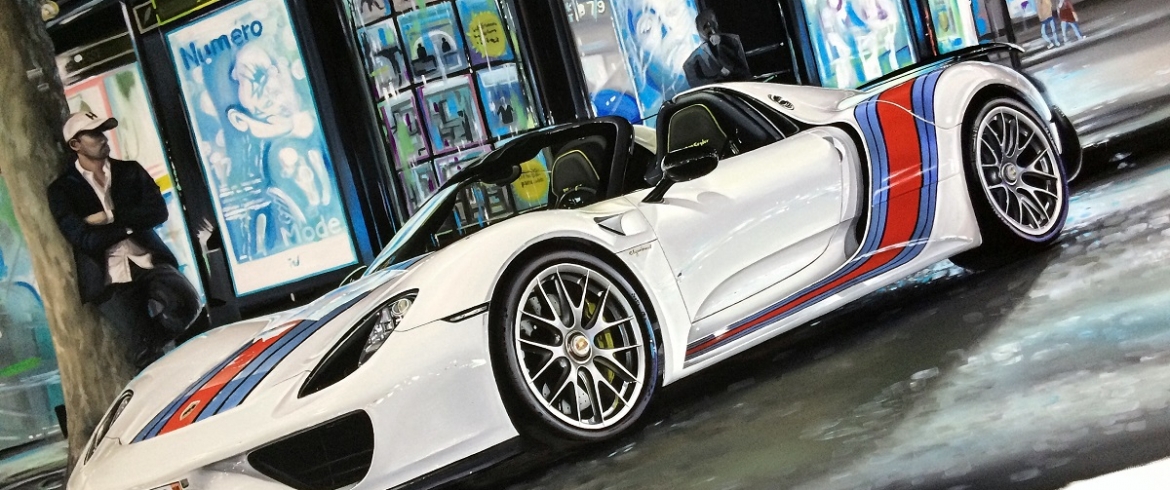 Date
14 june 2021, 10:00 — 27 june 2021, 22:00
Erarta Museum of Contemporary Art presents an exhibition of the Starodumov brothers, known as bratya_gafs - 21 "portraits" of collectible supercars that are difficult to distinguish from photographs.
The Starodumov brothers began their creative path with car graphics: for about 10 years they worked with a simple pencil and honed the technique of photorealism. They wanted to convey the reflection on the body, the shine of paint or chrome, the smallest details of the radiator grill as vividly and fully as possible. Having drawn more than 100 cars with a pencil, in 2015 the authors switched to oil painting: in it the brothers were attracted by the brightness and richness of paint, the magic of colors and shades - this is what they lacked to create their "living" hyper and supercars.
In the world of automotive art, Anton and Sergei Starodumovs became famous as bratya_gafs - this nickname stretches for them from childhood. To date, the artists have painted more than 100 oil cars: mostly supercars of celebrities (among them are musicians Timati, Vitya AK-47, Bogdan Titomir, Hollywood actor Jamie Foxx) and influential businessmen, including those from the Forbes list.
At the exhibition in the Erarta Museum, Anton and Sergei Starodumovs will present 21 "portraits" of collectible models of supercars. These are limited edition cars worth over a million euros: Dodge Challenger SRT Hellcat, Porsche 918 Spyder, Pagani Huayra BC, Ford GT, Lamborghini Aventador SVJ and others.
"We believe that exclusive and expensive cars are popular at any time and rarely anyone remains indifferent to them. Each of us at least once in his life dreamed or still dreams of a beautiful sports car, the authors say. - For us, a supercar is more than just a car. Exclusive cars, along with generally recognized examples of painting or sculpture, are now highly valued both in monetary terms and in terms of their contribution to the development of world culture. "