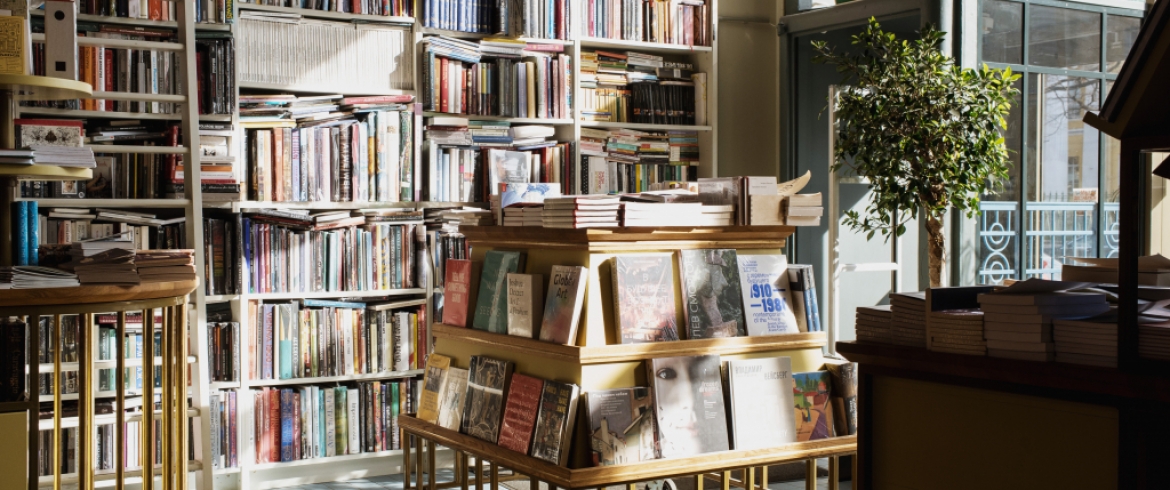 Start
Moika River emb., 51
Travel time
55 minutes (at a calm pace, excluding time spent in stores)
Length
4,2km
theme routes
What is this route?
Is your love of books far beyond what even the largest, but ordinary chain stores can offer? Then you simply must visit the unusual bookshops that have become the meeting places of St. Petersburg intellectuals.
In St. Petersburg there is an area where the concentration of book shops is higher than in other places. Follow the route we have compiled, and we are sure that you will be able to find the books you are interested in.
What can you expect?
The first store on the list is Seeker at the Moika. Here you can find books from the famous ZhZL series ("The Life of Wonderful People"), starting with the first editions of 1924; as well as a large collection of pocket-sized books of various genres.
Walk or drive along Nevsky to the Fontanka embankment - in the building 15 the "Word Order" store is located. The bookshop collaborates with both large and very small publishers that produce avant-garde literature; here you can buy rare and unusual books at a very nice price. In addition, it is also a cinema club, and a lecture space where literary evenings are held.
Cross the river through Belinsky bridge, cross Liteiny and go deeper into Nekrasov Street. Here, at house 23, the All Free shop is located with rare books by independent publishers and even samizdat. There are the favorite genres of owners - academic non-fiction and scientific pop.
The next point on our route is Mayakovsky Street and an independent bookshop with the name "Fahrenheit 451". Here you will find both new editions and rare books; as well as rare comics and graphic novels. If there is a desire, then books can be not only bought, but also sold; or you can use the shelf for bookcrossing. At Fahrenheit there is a small coffee shop, where lectures and creative meetings are held.
The route ends on Liteiny Prospekt, where the legendary "Signed Editions" are located: here are both classic Russian and foreign prose, and collection editions. The store has a large selection of books in foreign languages and professional literature. Here you can finally relax with a cup of coffee while studying the books you have purchased.