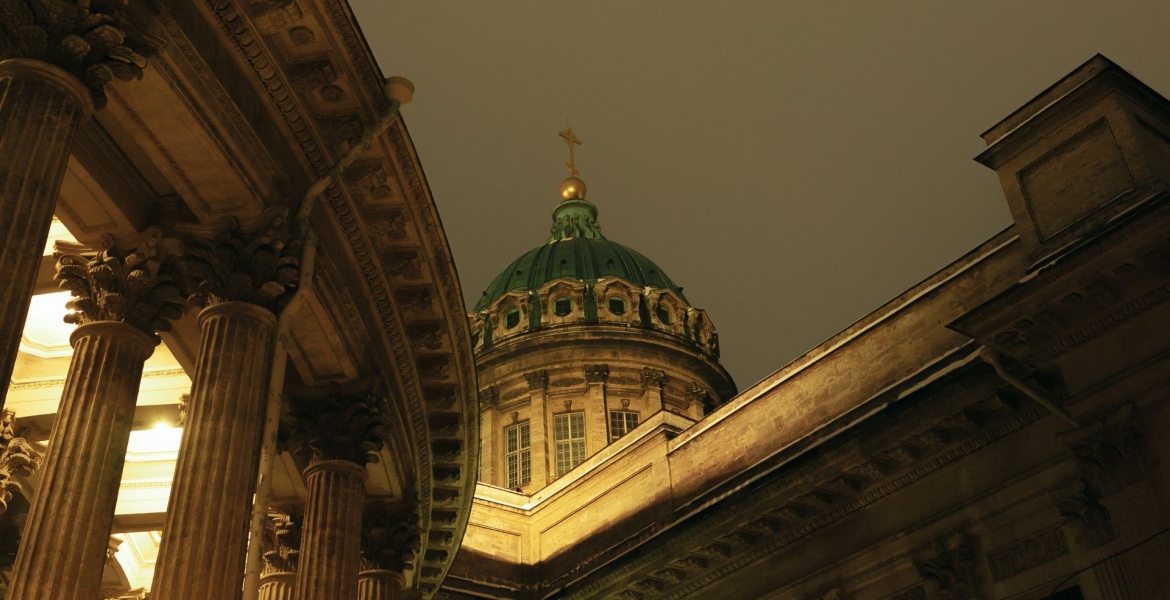 The secret life of St. Petersburg
Evening mystical bus and walking tour with a guide
All
Working days
Fr, Sat, Sun
Price
Adults: ₽1200. Children: ₽600. Privileged: ₽1000
What can you expect?
An evening bus and walking tour on the City Sightseeing bus will introduce you to the unusual Petersburg. You will see the Northern capital in a fascinating architectural highlight, and the guide will share with you the secrets and legends of one of the most mysterious and mystical city in the world.
Tours are held on Fridays, Saturdays and Sundays.
Travel around St. Petersburg on a double-decker bus
Myths and mysteries of palaces, monuments and bridges
Sphinxes on the island and ghosts in castles
Magical places where wishes come true
A fascinating story by an experienced guide
City center in enchanting evening illumination
Route and content of the tour
In program
The route covers the entire historical center of the city and part of Vasilievsky Island. From the guide's story you will learn:
about secret maps of the city
about sphinxes on the island and ghosts in castles;
about the most unusual monuments of St. Petersburg;
how myths are born;
about places where cherished desires come true, and much more.
There are four stops along the route:
descent to the Neva with the Sphinxes (5-7 minutes);
Lion Bridge (5-7 minutes);
Ostrovsky Square (30 minutes);
Mikhailovsky (Engineering) Castle (5-7 minutes).
Important!
All our excursions are conducted in accordance with the COVID restrictions introduced on the territory of St. Petersburg.
You can also purchase City Sightseeing Hop On Hop Off tickets for one or more days.
You can find out more about routes and buy a ticket online on the website City Sightseeing. Electronic tickets must be presented in printed form when boarding the bus.
Additional information by phone: +7 (812) 989 55 33