Petersburg: from nothing to the imperial capital
A story about the history, circumstances and mysteries of the construction of St. Petersburg
Book that excursion
Individual walking tours
Opening hours
By prior order
Price
for a group of 1-4 people
What is this excursion?
This informative and exciting excursion introduces the first steps in the construction of St. Petersburg, tells about the circumstances and mysteries of the birth of a new capital on the banks of the Neva. The route will pass from the Peter and Paul Fortress and the house of Peter I - through the ceremonial center of the city - to the Kikiny Chambers.
The sights that you will see and learn about are located quite far from each other. And therefore, walking tours will alternate with trips to beautiful places in a comfortable car.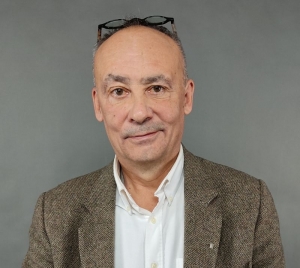 The tour is conducted by
Local historian and philologist with knowledge of European languages
Alexey Shishkov
Route and content of the tour
What can you expect?
Do you know that, in fact, Peter I did not plan to build a new capital of Russia in these latitudes even in his nightmares? How did it happen that the city of St. Peter ended up here?
You will learn how the Peter and Paul Fortress was built and what were the first houses around it, in which the associates of Peter I lived.
You will get acquainted with the peculiarities of the famous architectural style Petrovskoe Baroque on the example of the building of the Twelve Collegia on the University Embankment. It was here that 10 ministries with the Senate and Synod were located, and each of the departments had its own building with its own entrance, but the roof was the same for all.
Why Peter Alekseevich paid special attention to public areas, how the Summer Garden and Tsaritsyn Lug (Field of Mars) were created - this and much more you will learn on a tour of St. Petersburg at the beginning of the 18th century.
Important!
To choose the day and time of the excursion most convenient for you, place your order at least 24 hours before the start. Otherwise, we will be able to offer you options only based on the availability of our guides.
The excursion is individual. You can go on a trip around the city alone or together with your family or friends - we have a fixed price for the entire excursion.
If you have changed your plans and you want to cancel the tour after payment - no problem, we will refund your money!
Note!
The excursion bureau "Petersburg 24" is ready to develop an individual excursion program for one or several days for you - based on your wishes in terms of topics and routes, time and cost. The beginning and end of excursions - in any place convenient for you, at a convenient time for you.
The cost is calculated individually.
To find out the details and order the service, call us: +7 (812) 611-30-12 or email: zakaz@petersburg24.ru