Exhibition
Zaven Arshakuni. Peering into Faces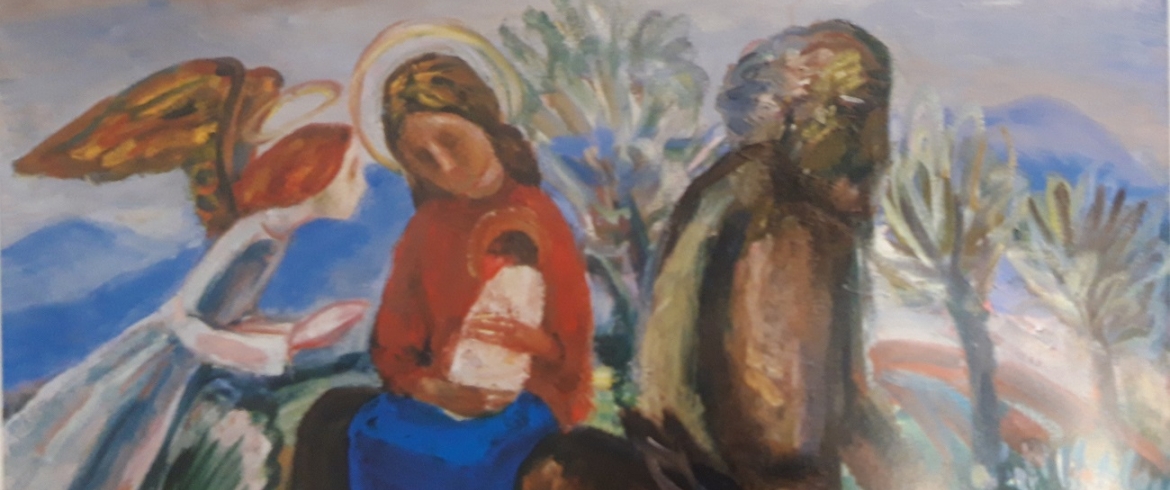 Date
17 may 2022, 12:00 — 03 july 2022, 20:00
The exhibition is timed to mark the 90-year jubilee of Zaven Arshakuni (1932-2012), prominent artist/designer, who, in the 1970s, belonged to the then famous oppositional artistic group Eleven. He is also remembered due to his stage design for Khachaturian's Gayane in Mariinsky and other theater projects.
In a very long row of Arshakuni's exhibitions, this one is special due to its focus on his trademark cross-genre portraits where people's images could be inserted into Biblical or mythological stories, or embedded into a landscape or still life.
The most intriguing section of the exhibition features Arshakuni's famous "portraits without faces" whose faceless characters are still easily recognizable.