Exhibition
Yaroslav Gerzhedovich. "Delightful details"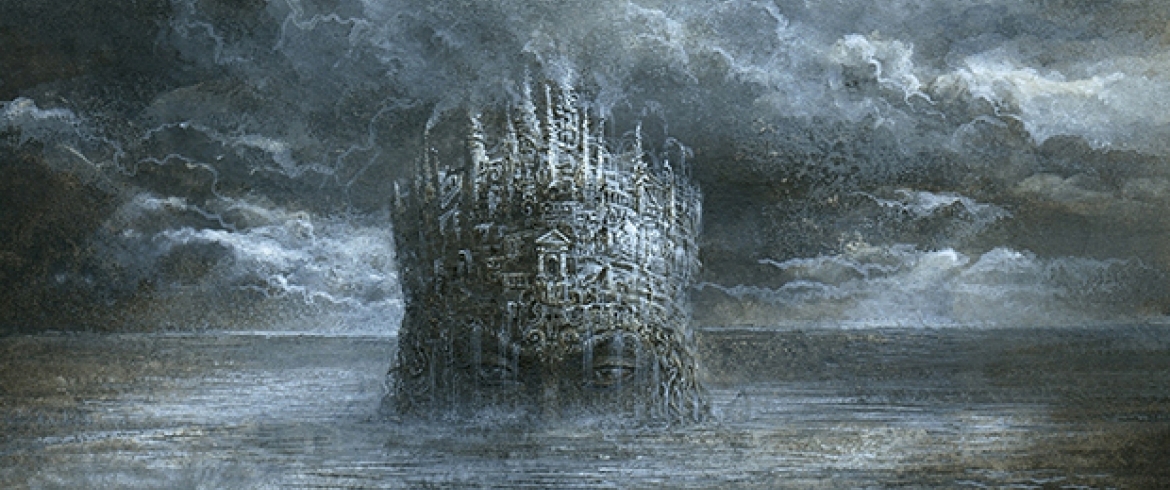 Date
01 april 2021, 10:00 — 27 june 2021, 22:00
The Erarta Museum presents the first large-scale exhibition of the St. Petersburg artist Yaroslav Gerzhedovich in the last decade, whose work is well known to connoisseurs of surrealism and fantasy around the world.
For more than 10 years, Yaroslav Gerzhedovich did not exhibit his works in museum spaces, presenting them only on the Internet. The exhibition at the Erarta Museum contains two dozen works created by the artist over the years. They are united by high detail and thoroughness of execution, the frequent use of landscape motifs with a distant horizon - features of the author's artistic method, influenced by the work of Pieter Bruegel the Elder and other masters of the Northern Renaissance. And one of the leading motives - the beauty of the disintegration of matter - is embodied here in the repeating images of ruins, cracks, torn fabric, ash, side by side with baroque luxury.
The artist's paintings are somewhat reminiscent of the Silenos described by Plato in "The Feast" - antique boxes in the form of shaggy creatures with a pipe or flute in their hands. Their grotesque appearance was intended to deceive an outsider: the value of Silenus could be appreciated only by those who knew that the ancient Greeks kept golden figurines of gods inside the bestial cases. At the first acquaintance, the modern viewer, who is not alien to digital art and the dark fantasy style, can "scroll through" each work in a few seconds. But it is worth staying with at least one of them - and the joy of recognition will be replaced by interest from a meeting with the unknown. All the details created by the artist are intrinsically valuable and animated: the exquisite pattern on the chipped cuirass, the Gothic pentacle woven with branches, and the tiny chapel on the horizon. Considering these intricate little things, the viewer seems to be involved in solving a cipher - a mysterious biography of things and their owners.
However, for all the material concreteness, the work of Yaroslav Gerzhedovich is devoid of a constructed narrative that encloses the viewer in the strict framework of the plot, there is no unity of time and place in it. The artist's works slowly tell about the crossroads of worlds and times. A fantastic box is just waiting to be opened. It's easy to witness amazing stories, both impossible and uncompromisingly real - you just have to look inside.