Exhibition
Exhibition "Political Theater of the USSR"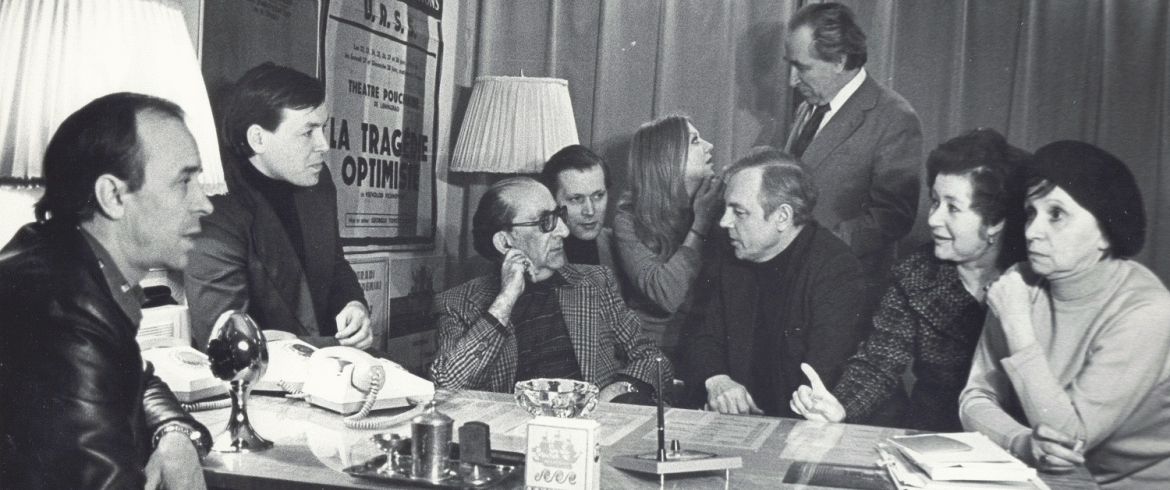 Date
08 november 2019, 10:00 — 22 november 2019, 18:00
The exhibition, dedicated to the Year of the Theater in Russia, will tell about the important social role that the theater played in the Soviet era. Photos, posters, programs of performances, fragments of reviews and reviews of the audience will show how the theater influenced the worldview and moral attitudes of Soviet people. The exhibition is based on museum exhibits. It covers the period from the Khrushchev thaw to perestroika.
The phenomenon of "political theater" appeared after the death of Stalin and disappeared in the early 1990s. The content of the plays reflected both the historical and revolutionary past of the country, and modern social issues. Political theater was both the mouthpiece of ideological attitudes and the voice of the forbidden truth. In the iconic productions of the BDT, Sovremennik, the Taganka Theater, the Moscow Art Theater, the civic principle sounded brightly, the actors on the stage were worried about the same questions as the people sitting in the hall.
The main characters of the exhibition are prominent representatives of the sixties generation: playwrights Mikhail Shatrov and Alexander Gelman, directors Oleg Efremov and Yuri Lyubimov, Georgy Tovstonogov and Zinovy Korogodsky. They sought to liberate the consciousness of the viewer, to instill in him the ability to think independently. So, Shatrov's plays opened for the general public unknown pages of the Soviet past, names deleted from history. At the exhibition, one can see the genuine manuscript of Shatrov's play "August 30" ("Bolsheviks") with the author's editing еhe play was staged for the 50th anniversary of the October Revolution, but the Institute did not like the performance of the Institute of Marxism-Leninism under the CPSU Central Committee, and Pavel Romanov, chairman of the censorship committee, saw sedition in it. The play was shown only with the personal permission of the Minister of Culture of the USSR Ekaterina Furtseva.
The drama of Gelman reflected the contradictions of the planned command economy. He created the ideal of "production democracy", where a worker is no less interested in the final result than a director, and a subordinate can indicate to his superiors his mistakes. Thus, ideas sounded from the stage that will begin to be realized during the period of perestroika.
To circumvent Soviet censorship, theaters were refined in the art of hints, in creating subtext, and the audience learned to solve them. Impressed after the performance, people thought, worried. This dialogue between the Soviet theater and society is reflected in the letters of the audience presented in the exhibition, newspaper reviews and reviews of critics.
Also at the exhibition will be presented materials telling about the successes of the Soviet theater abroad. Viewers will see a poster of the famous rock opera Juno and Avos, released during the tour of the Moscow Lenkom Theater in France and an avenue dedicated to this performance autographed by its creators.