Festival
Timeofnight Festival 1.0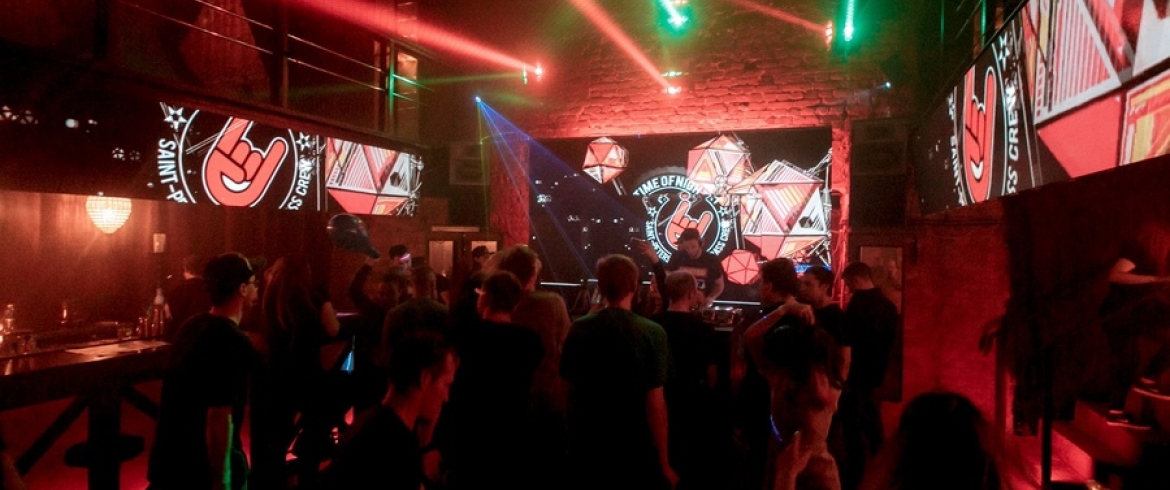 Date
23 february 2019, 22:00 — 24 february 2019, 06:00
Price
1 100 rub — 4 000 rub
On February 23, the Timeofnight project will celebrate its 8th anniversary at the Museum of Street Art, on the territory of the former boiler plant of laminated plastics.
The concept of the Timeofnight Festival is based on artistic and spatial reflection on the technological audio-visual revolution in all its manifestations. Having passed the mark of 8 years, the team boldly walks a step higher, wanting to unite artists of different formats into one large community. The organizers of the event were inspired by the rebellious atmosphere of the museum of street art, the cold aesthetics of the concrete walls of the majestic factory building, as well as electronic music of various genres. The team writes a new page in the history of the electronic scene of St. Petersburg.

This time, the multifunctional large-scale space of the modern museum of street art will focus on multi-format music scenes: the main Bass scene, Techno Stage in the format of popular parties from London - the Boiler Room, an extraordinary dance floor with mixed vibrations Cinema, Vinyl Floor with mixes on vinyl records, as well as a real-time bit-writing scene - Basix.


In the first episode of the festival:
• 5 multi-format dance floor scenes in the Museum of Street Art (1100 m²);
• 10 hours of non-stop music;
• 40 artists of different styles and directions;
• The best English sound system Funktion-One on two scenes!
• Visual performance and scenery;
• Techno stage in the boiler room format 360 °;
• Bar and food court area;
• Interactive scene Basix;
• Exposition of canvases by Petersburg artists;
• Thematic exhibition from the photographer Ekaterina Mozina;
• Spacious wardrobe, terrace for smoking.

It should be noted that bar and food zones with the support of partners Red Bull and Jägermeister, Brown Bear food truck, as well as the Krafttel bar and delicious cider from Gravity Project will be organized on the festival territory. Here in the breaks between the sets you can drink an aperitif and meet new interesting people. We are sure that the guests will have a lot of common topics for conversations.