Exhibition
Old Petersburg. Capital and surroundings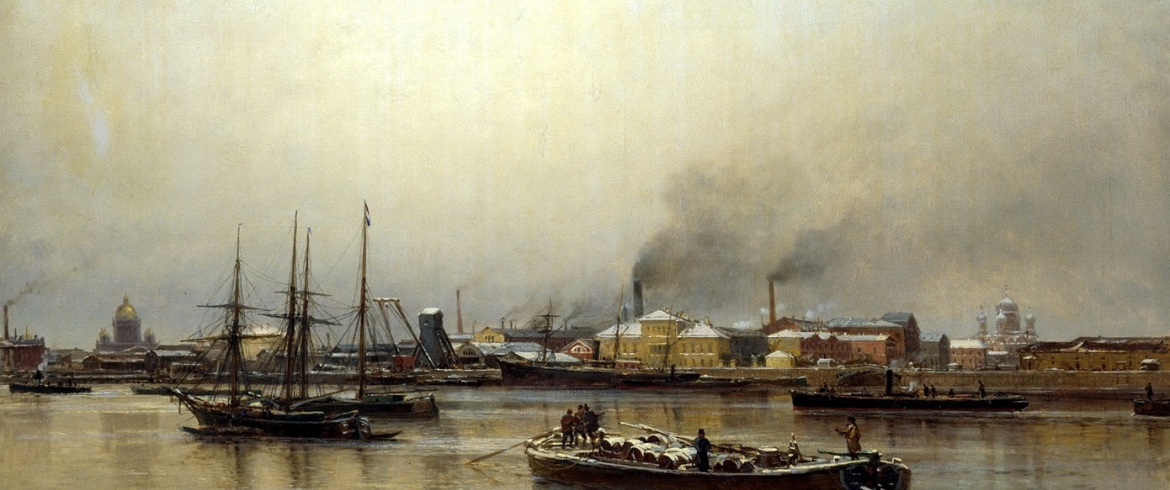 Date
21 november 2019, 11:00 — 31 march 2020, 18:00
The exhibition will feature more than 150 unique works of famous artists: A.K. Beggrov, Alexander and Albert Benois, A.F. Gausch, K. E. Geftler, V. S. Sadovnikov, L. Premazzi, A. I. Charlemagne.
The audience will be presented with images of the Russian capital: military parades and reviews of guards regiments, religious and secular holidays, city panoramas. An informative and valuable addition to the city's landscapes will be the images of interiors of temples, public buildings, private houses.
One of the fascinating parts of the exposition is the views of the imperial residences of Peterhof, Tsarskoye Selo, Pavlovsk, Gatchina, as well as the nearest suburban neighborhoods of the city. A significant part of the works will be shown for the first time. An album catalog has been prepared for the exhibition.