Festival
Gingerbread World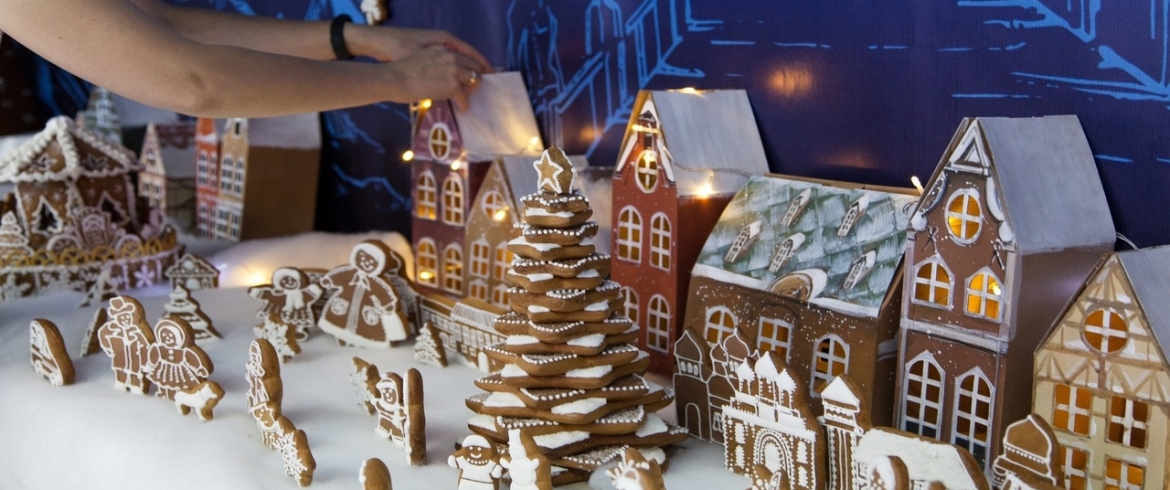 Date
03 december 2022, 11:00 — 11 december 2022, 20:00
For the fourth year in St. Petersburg, a unique festival of gingerbread art called the World of Gingerbread has been held. Every year the exposure increases and the level of works increases as well, the festival grows with the skill of its participants.
Looking at the work, you won't believe that all this can be made from gingerbread - luxurious palaces, openwork bridges, majestic cathedrals, lovely streets and St. Petersburg lights! Stunningly beautiful works will be presented in the form of paintings, murals and gingerbread compositions. More than 80 gingerbread masters and confectioners from all over Russia will take part in the construction of the Gingerbread City.
The festival will host the 4th Contest of Gingerbread Masters. Famous gingerbread masters, famous confectioners, experienced technologists, representatives of creative professions will evaluate works. One of the most honorable awards of the festival will be the Audience Award.
The significant part of the festival will be the Championship of Russia on the Printed Gingerbread. From all over the country appetizing, fragrant gingerbread will arrive at the contest. The jury of this competition is undoubtedly lucky, because the printed gingerbread will be evaluated not only by its appearance, but also by its taste!
A special place at the festival will be taken by the Gingerbread World Museum with 40 samples from Russian cities and 8 countries.
The best gingerbread masters, pastry chefs and technologists will perform at the Culinary Show, conduct master classes on making different types of dough, working with spices, baking gingerbread and decorating them. And, of course, it will be possible to taste everything!