Exhibition
Media Installation: A.R.R.C 2.0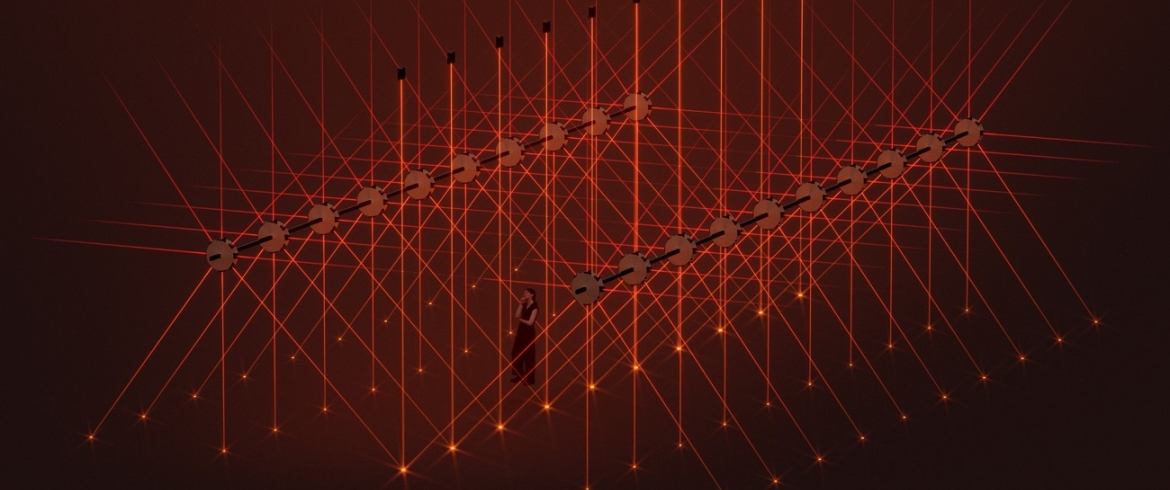 Date
16 june 2022, 12:00 — 11 september 2022, 22:30
Created by dreamlaser studio with red laser rays, the installation is meant to illustrate man's personal creative evolution, as well as their capability of self-understanding.
Basically, it is a route divided into four mood zones – AIM (expectation), REACT (internal struggle), REFLECT (search for causes and effects), and, finally CHAOS.
Every visitor is free to choose their personal succession of the zones within the route.