Concert
Marquise (France)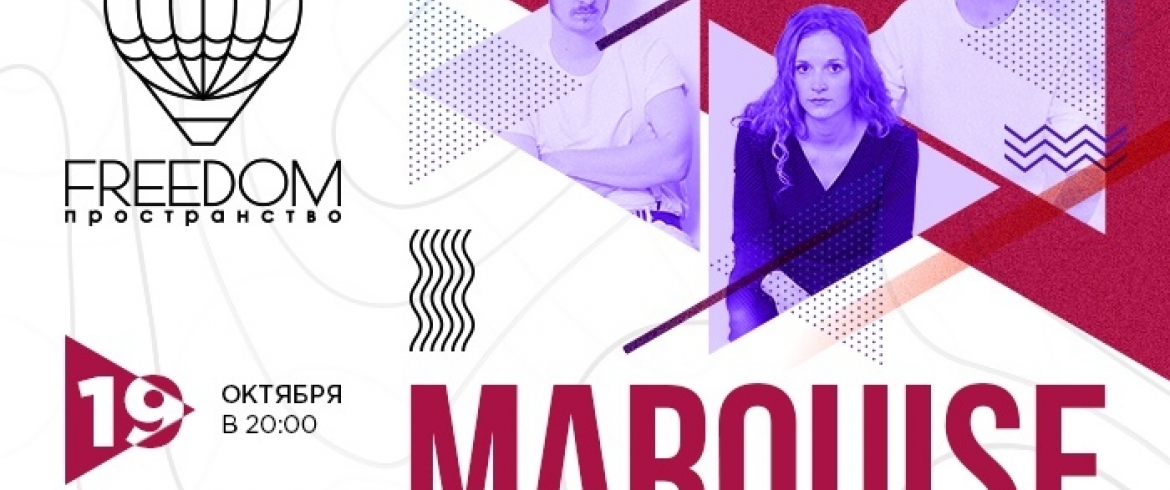 Date
19 october 2018, 20:00 – 22:00
On October 19 at the Freedom Music Hall will be a concert of the French electronic project Marquise.
Marquise is an electro-synthpop trio from France, with a simple and soulful sound. Managing between Depeche Mode, The Dø and Les Rita Mitsouko, the band creates its amazing sound: catchy electronic drums sounds perfectly combined with a synthesizer and guitar. Their music is sometimes in motion, sometimes freezes, sometimes comes without warning, but always gives very strong emotions.
In the center of the music stands the strong and sensual voice of the vocalist of the band Estelle Sinikka and her bright lyrics.
Over the past few years, Marquise has released 2 singles, released several video clips and a debut EP.