Exhibition
Lyusya Voronova. "Garden of Eden"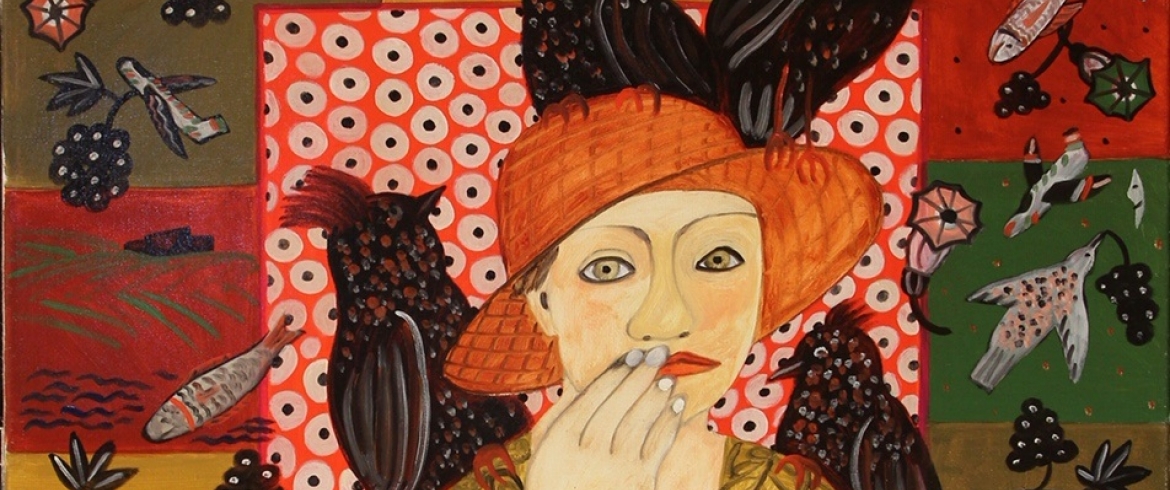 Date
06 november 2019, 10:00 — 27 january 2020, 22:00
Erarta Museum of Modern Art presents the first exhibition in St. Petersburg by Moscow artist Lucy Voronova.
Lyusya Voronova turns to the poetics of naive art and calls into the world a little man living in an outlandish garden of paradise. This artist is distinguished by a peculiar, always recognizable style: her works are full of trepidation and sincerity of an open statement, penetrated by an unusual expressiveness of simplicity.
The manner of the author naturally grows out of the arts and crafts. As if Lucy Voronova's painting fluttered from trays or shawls is developing according to its internal laws: preserving the intonation and symbolism of folk art, it is filled with new meanings.
The artist's palette is symbolic: red is life, blue is sky, black is eternity, and ocher is gold. The work is distinguished by pure color, clear contours and an impeccable rhythm. The characters of Lucy Voronova's paintings are women, flowers, birds, as if immersed in an endless field of life. Each piece is a short story about a person, a visual story filled with a sense of joy.
"I always start with a person," the artist says about her work. - My first gesture is a person, his condition, meaning. And in each I seek Man. People are very different: it is always space, a riddle, a surprise. You open the veil - and you find behind it a huge world of a small man, and in it - and flowers, and birds, and the fruits of the earth, and children. People with their fates are in my soul, I empathize with them and try to warm them: I settle them in the Garden of Eden, where strange flowers bloom and no one cries. "