Party
Ice rink by the sea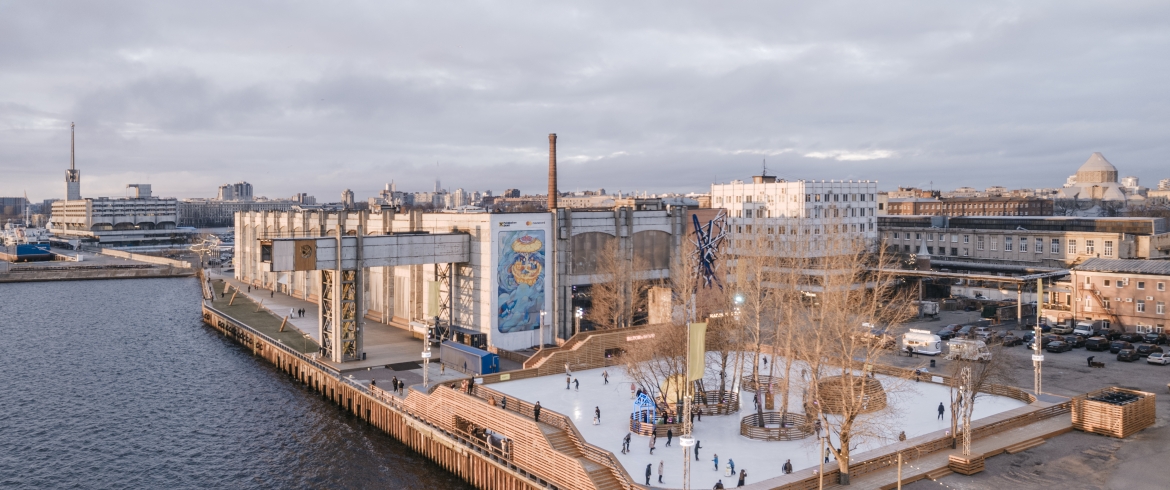 Date
21 december 2019, 11:00 — 01 march 2020, 21:00
Sevcable Port opens the skating rink by the sea again! Everything that visitors liked so much last season on site, and even more.
This year, the skating rink has become more spacious and interesting: it occupies 2000 m2 and is located on an area near the summer pier. In the center, trees grow, from which hundreds of light bulbs diverge, and next to the Cable Shop you can climb onto the bridge that leads to the embankment.
The skating rink by the sea will work every day from 11:00 to 21:00 in hourly sessions. You can change clothes in a warm comfortable dressing room, where there is a rental of skates from 25 to 45 sizes. Children and adults who are not very confident in ice skating, like last year, will be helped by instructors and sleigh seals.
The rules of conduct on ice remain the same - no hockey and chasing, just fun skating with the most romantic view of the Gulf of Finland.
This year, the skating rink by the sea opens with the support of Beeline. In St. Petersburg, the operator upgraded the 4G network, significantly expanded its coverage area, and increased the data transfer speed. This means that skate lovers will be able to upload selfies and stories, listen to their favorite music, and chat with friends non-stop. Beeline also took care of portable chargers for smartphones, so guests at the rink by the sea will always be in touch.