Concert
Intuitive Project opens concert season in JFC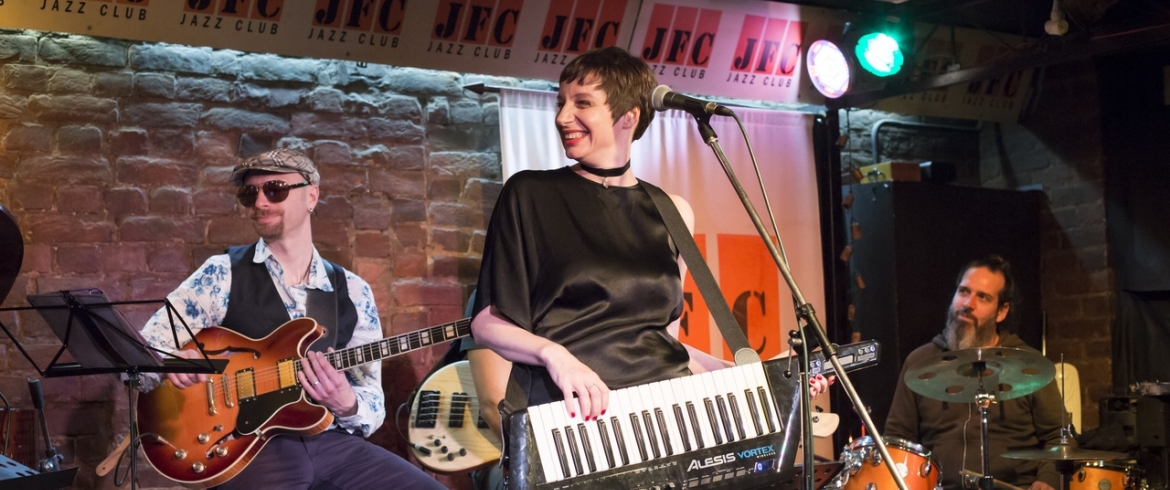 Dates
05 march 2020, 19:30 — 22:00
Intuitive Project - a team with diverse interests and broad views, equally comfortable in the music from funk to jazz-rock. A well-known portal "JazzPeople" named the project and its soloist the face of modern Russian jazz.
In autumn of 2017 the debut album "Northern jazz" was released, recorded with the participation of the best musicians of St. Petersburg, in which authors presented their vision of modern jazz. The album was warmly received by the public of the northern capital and in the Baltic countries.
Now the collective cooperates with famous jazz musicians (Deniss Pashkevich, Joel Gonzalez) and successfully tours abroad.
September 17:
Julia Vardi - vocals, music, texts
Yaroslav Obraztsov - keyboard, arrangement
Artem Golovko - guitar
Oleg Fomin - bass
Stepan Vasilyev - percussion