Exhibition
Photo exhibition "Dashing 90s. Freedom Without Borders "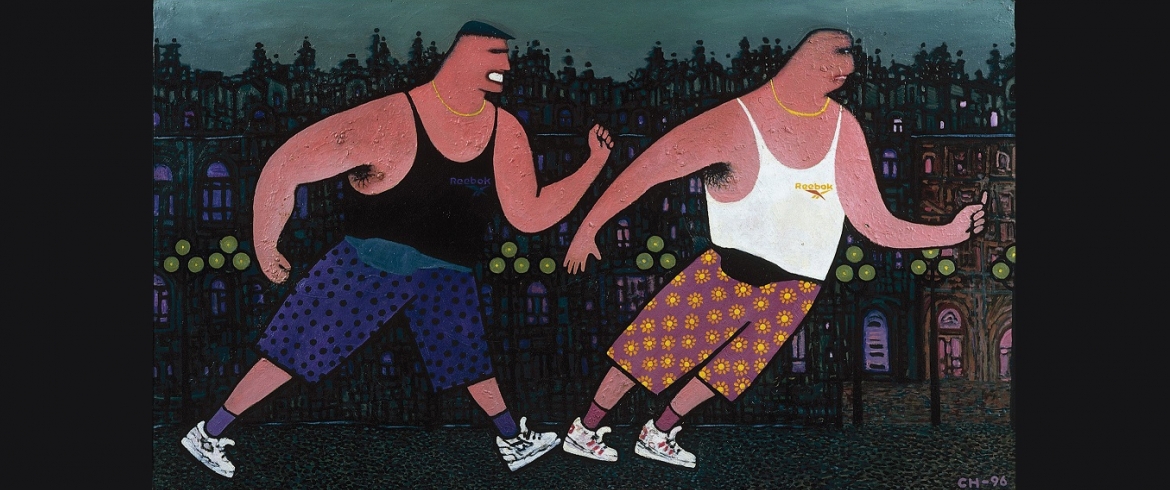 Date
17 december 2019, 12:00 — 01 march 2020, 20:00
The Museum of Art of St. Petersburg of the XX-XXI centuries presents an exhibition-blockbuster of this winter - "Dashing 90s. Freedom without borders. " The exhibition, which has absorbed more than 150 works of art from 100 Russian masters of different generations, combining artistic phenomena and trends polar in style, is a view of MISP on events that have already become history and an attempt to identify the many contradictions and problems that existed at that time.
The art of the nineties was Babylonian manifold. All sorts of artistic escapades quickly bursting into the cultural environment took first place there, challenging traditional art. The boundaries of the cultural space have expanded. Various extreme installations, reminiscent of picturesque or sculptural dumps, pretentious performances, and scandalous public events quickly approved a new aesthetics of freedom.
It is with such a variety of ideas and styles that the artistic life of the 90s will be revealed to the audience. The works of Vladislav Mamyshev-Monroe, Vasily Komar and Alexander Melamid, Mikhail Roginsky, Victor Pivovarov, Igor Makarevich, Timur Novikov, Bella Matveeva, Olga Tobreluts, Marina Koldobskaya, Gipper-Pupper and many others will recall the picture of the daring absurdity of those years.
The works of such masters as Viktor Danilov, Mikhail Gavrichkov, Ostap Dragomoshchenko, Vasily Golubev, Alexander Lotsman, Evgeny Tykotsky, Vladimir Kanishchev and others will add notes of sarcasm and irony to the exhibition. Portraits of new Russians, criminal showdowns on the street, bacchanalia of love scenes, images of lumpens fill the art of the 90s with reckless humor, through which the disturbing lyrics and the novelty of emotions that have befallen people come across.
Representatives of the old Soviet generation their mournful observations of the moral degradation of compatriots who betrayed the values and shrines of the great era, are embodied in the images of the disgusting ugly "Turks", as in the case of Helium Korzhev; the "winner" alone walking along the scorched and devastated land, like Vitaly Tyulenev's; homeless people and janitors, like Alexei Stern and Victor Mymrin; characters of Ernst the Unknown mutilated from a collision with the distraught reality; feasting on the last Sabbath of life the heroes of Natalia Nesterova and many others.
Each of the audience will have the opportunity to enter into dialogue with time, to correlate their own memories with the artistic statements of those years.
The exhibition provides for a wide educational program: film screenings, discussions, master classes, musical and theatrical performances, original tours, a scientific conference.