Exhibition
Dmitry Plotkin, Victor Korneev. "Windows of the Russian avant-garde"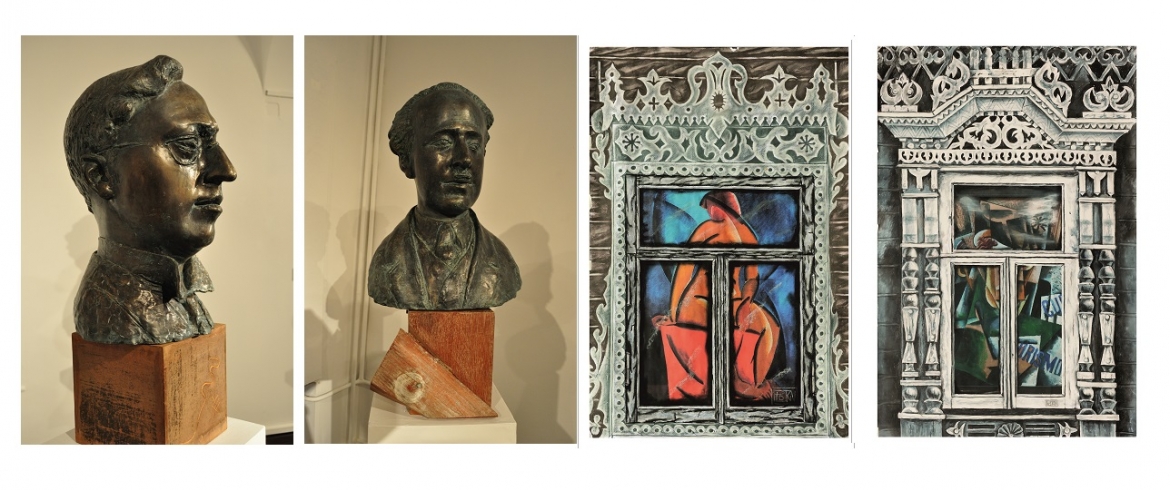 Place
Artmuza
13th line of V.O., 70-72
Date
01 september 2021, 11:00 — 26 september 2021, 22:00
Simple, primordial, homespun: the exhibition "Windows of the Russian Avant-garde" in "Artmuz" will show works at the intersection of experimental techniques and Russian folk tradition.
The exposition combined the graphics of the artist Dmitry Plotkin with sculptures by Viktor Korneev - titled creators, whose exhibitions were held in more than a dozen countries, are preparing a postmodern interpretation of what forms the idea of the avant-garde itself can take, framed by Russian folk tradition.
Modernist works are in platbands, filed in a sparse monochrome manner, now you can find similar ones only in dilapidated villages - this is how the paintings of the series look like, where windows are an element of the architectural structure and a portal to the world of the avant-garde. The window is the prototype of the picture, since ancient times it has many meanings. Since the Renaissance, the image not only takes on the role of a window, but also takes on its mythological functions. The avant-garde overestimates values. The picture ceases to be a door to the outside. It becomes a portal to inner space.