Exhibition
David Bowie. Rock'n'roll with me. Exhibition of photographs of Jeff McCormack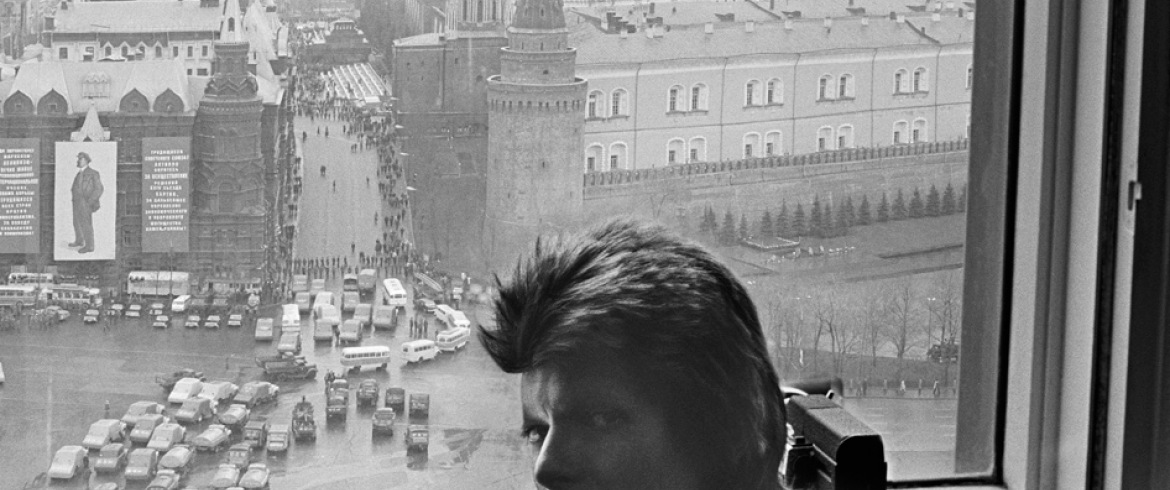 Date
27 october 2018, 09:00 — 16 december 2018, 22:00
From October 27 to December 16, an exhibition of works by British photographer and producer Jeff McCormack will be open at the Pavilion on the New Holland island, documenting his friendship and traveling together with David Bowie.
Jeff McCormack, aka Warren Peace, is one of David Bowie's closest friends. For three years from 1973 to 1976 McCormack accompanied Bowie on tours as a backing vocalist, dancer and percussionist. During this time, he took part in the recording of six Bowie albums, the first of which was Alladin Sane, and the last - Station to Station. He also co-authored David Bowie compositions. Rock'n'Roll With Me from Diamond Dogs and Turn Blue from Iggy Pop's Lust for Life album.
In addition to the 70 photos, the exhibition will feature the film of Bowie and McCormack The Long Way Home - the diary of their trip on the Transsiberian express to Moscow. Bowie used a 16mm movie camera, and McCormack photographed. This is sort of travel notes of wandering musicians: and, if Bowie mostly shot Russians, McCormack mostly photographed Bowie.
In the framework of the exhibition David Bowie. Rock'n'roll with me in New Holland a large parallel program will be held: discussions of Jeff McCormack with Artemy Troitsky and Francis Waitley with film critic Maria Kuvshinova, screenings of the films "David Bowie: The Last Five Years" and "The Man Who Fell to Earth", a meeting with translator Dmitry Simanovsky, as well as a party at Kuznya House with the participation of DJ and musician Rusty Egan (United Kingdom).