Exhibition
Boris Smotrov. Way to the forefront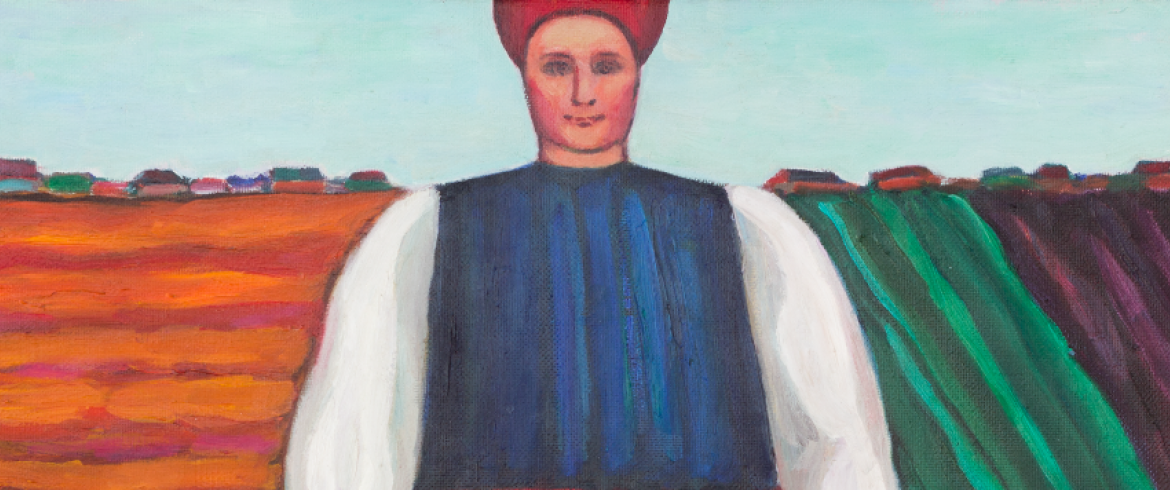 Date
06 november 2019, 10:00 — 27 january 2020, 22:00
Erarta Museum of Modern Art presents an exhibition by artist Boris Smotrov, who, in search of a visual code of Russianness, tells the audience a tale of the Golden Age.
The work of Boris Smotrov, who belongs to the generation of the sixties, is somewhat different from the standards of the second Russian avant-garde - a unique artistic phenomenon, which was based on the formal, plastic and coloristic discoveries of artists of the early twentieth century. Abstracting from the current time and creating a universal bucolic space, the author follows his own path: exploring the folk carnival culture, he seems to be trying to find a certain visual code of Russianness.
At the exhibition in the Erarta Museum, visitors will see images created by the author of peasants and village landscapes that are full of enthusiasm and painted in a bright decorative manner, underlined by a conditional futuristic accent. This is a kind of theater, the style of which you gradually begin to understand and accept: symbols and images of Russian culture are so famously involved in it - from Venetsianov to Kustodiev, from icon painting to Malevich, the forgotten energy of folk festivals is so actively spread.
The dense, bright, saturated local color, simplified form, almost poster-like intelligibility of the composition, along with characteristic plots taken from the village calendar - mowing, reaping, songs, festivities - give Boris Smotrov's paintings the features of plastic formulas of Russian folk life with pronounced fairy-tale folklore. This freedom in recreating the worldview of ideal Russian life, a paradise of rural life, reveals a metaphysical meaning in the author's works.
"The connection in the artist's soul of the world of the visible, real and conditional, intangible, deep into the millennia, laid down by nature at the genetic level, is a form of my existence in painting," says Boris Smotrov. "The Sun, Light, Life, Color are the essence of my being and creativity."
Entrance to the "Path to the Vanguard" exhibition is free for holders of subscriptions to the Erarta Museum.