Exhibition
Watercolor Petersburg. Exhibition of Pavel Pichugin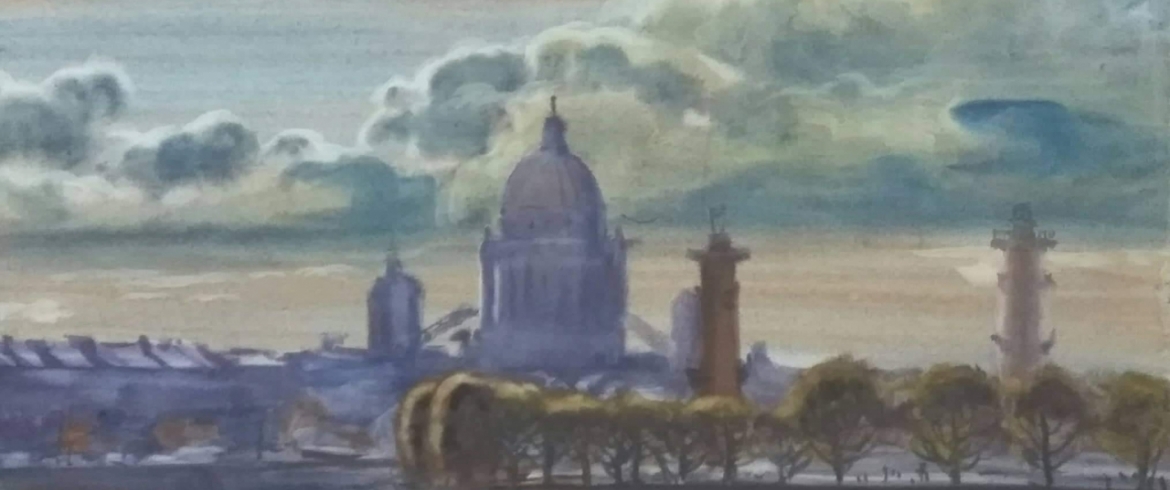 Date
12 september 2019, 11:00 — 20 october 2019, 18:00
Pavel Pichugin - Graduate of the Faculty of Fine Arts of the Pedagogical University of A.I. Herzen (2001) and the graphic department of the Institute of Painting, Sculpture and Architecture of I.E. Repina (2007), member of the Union of Artists of Russia and the Audit Commission of the Bureau of the Graphic Section of the St. Petersburg Union of Artists, corresponding member of the Academy of Folk Art, associate professor of the faculty of fine arts of the Russian State Pedagogical University named after A.I. Herzen.
The work of Pavel Pichugin is a notable phenomenon in the artistic life of the spoiled by various cultural events of St. Petersburg. One of the main lines of the artist's creative implementation is devoted to the urban landscape; the master draws inspiration from the beautiful images of St. Petersburg.
The exhibition at the Museum of Printing presents watercolor works by the artist, which reveal the beauty of St. Petersburg in an unusual perspective, complex color solutions. For example, an interesting view of the Engineering Castle from the Mikhailovsky Garden. Few visitors come to this amazing and beautiful corner. Particular attention can be paid to the watercolor "Architectural Parade", where majestic iconic buildings and structures of St. Petersburg were lined up one after another. Each work is interesting in its state: the time of year and day, whether it's "Morning of the city", where the bright, yellow rays of the rising sun paint St. Isaac's Cathedral and nearby buildings, or "Winter Alley", which attracts and immerses into the gloomy state of the day, so familiar to St. Petersburg.