Exhibition
Adam Martinakis. "Symbol of Being"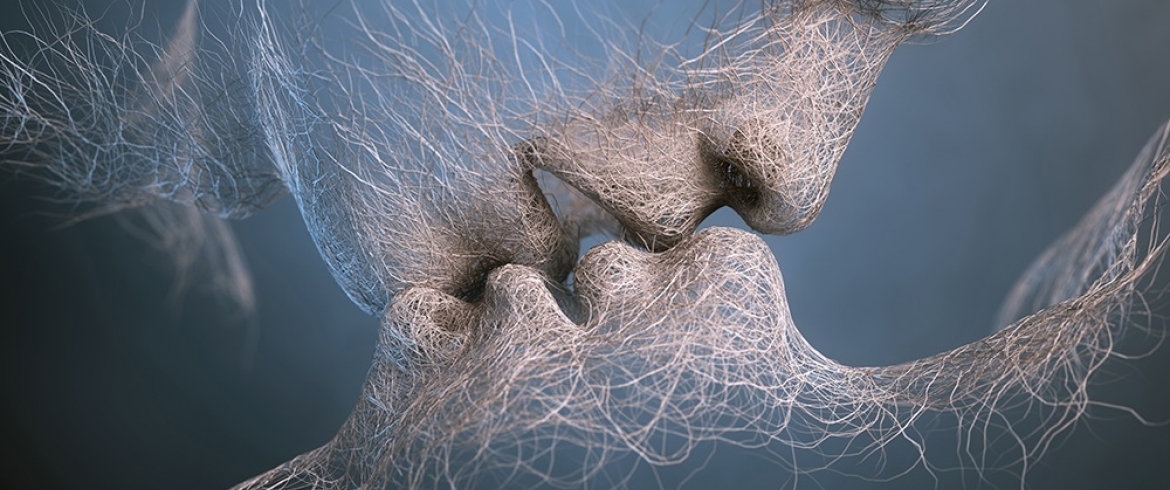 Date
28 april 2021, 10:00 — 01 august 2021, 22:00
Erarta Museum presents the first exhibition in Russia by digital artist Adam Martinakis, whose works allow the viewer to get a metaphysical encounter of experiencing emptiness.
In the works of Adam Martinakis, one can hardly find anything other than human bodies: they intertwine, connect, flow from one to another, cut each other, fall apart or dissolve in space. A frozen movement is here an expressive means, as in a dance, and a faceless body is a symbol of life itself.
The author considers the body as a kind of basic unit. "I explore the relationship between people and their behavior, the causes and consequences of their actions, trying to portray the past and the future in a frozen concentrated present," the artist explains. For him, art becomes a bridge connecting spirit and matter, living and absent, personal and universal. And the space in the works of Martinakis turns into an eternal waiting zone between points A and B: there is no gravity, and the bodies are in a state of constant transformation.
The exposition in Erarta will feature 45 works of the author. In each of them, Martinakis focuses objects on each other, without inviting us to come into contact with them. Limiting himself to a minimum of characters, the artist allows the viewer to focus on the main thing - on the vibrations of life that are diffused in his works. Thanks to this, the viewer gets a metaphysical experience of experiencing emptiness. Visitors to the museum will be able to get in touch with this ideal, according to the artist, space until August 1, 2021.